Have you smoked the latest Black Leaf mini pre-cooler yet? This little Black Leaf bong percolator delivers amazing quality smoke. The secret is in the 8 arm percolating tree pre-cooler, which delivers superior smoke diffusion you expect from the Black Leaf line of water pipes and bongs.
This impressive pre-cooling 8 arm tree percolator is only missing your favorite marijuana strain inside it. Black Leaf designed this stout little pre-cooler to fit any bowl or bong equipped with an 18.8 mm joint. Standing less than 6.5 inches (16cm) tall and less than 2 inches wide (50 mm), we feel this Black Leaf pre-cooler makes the perfect addition to any bong. In addition, this perc pre-cooler does not come with a bowl.
This black-leaf-8-arm-tree-perc-precooler comes in blue with a Black Leaf logo on the chamber.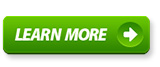 See more medical marijuana product reviews, such as medical marijuana bongs, pipes, or vaporizers, or find medical marijuana delivery services or dispensaries at AZmarijuana.com.