Save some money with this inexpensive, yet high-quality bong.
If you're an ice bong entrepreneur but afraid of fragile glass and high prices, this frosted acrylic cylinder ice water pipe is the bomb.
Available in various cool and frosty colors, this matte finish bong tube looks cold as ice right out of the box. This frosty bong is 17 inches tall and has a hefty 50 mm diameter. Featuring a stable silver metal base, metal down-tube and black rubber carb stopper. To top it off this always frosty looking acrylic ice bong has a unique double twist in the tube to hold the ice above the water for truly cold smooth hits.
Get yours today!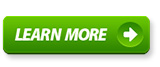 Browse or post in our FREE marijuana classifieds, find all Arizona dispensaries on the Dispensary Map, find the best marijuana events, talk about medical marijuana in the forum, or find marijuana product reviews on bongs, pipes, grinders, vaporizers, and more! Also, you can follow us on our Facebook page.