Amsterdam Glassworx produce all their amazing glass smoking accessories from the very finest Schott-Duran borosilicate glass. This, combined with their standard 24hr annealing process makes their glassware some of the toughest around.
The Stand-Up Sherlock Pipe is beautifully fumed with silver and gold and features stunning, ethereal patterns inside the glass form.
The intelligent stand-up design means you won't lose the contents of your bowl when you set the pipe down, and you can easily see when it's time to refill the pipe while smoking.
Available in 5 stunning colours, the Stand-Up Sherlock pipe is quality glassware at a great value price.
Buy one today!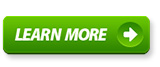 Browse or post in our FREE marijuana classifieds, find all Arizona dispensaries on the Dispensary Map, find the best marijuana events, talk about medical marijuana in the forum, or find marijuana product reviews on bongs, pipes, grinders, vaporizers, and more! Also, you can follow us on our Facebook page.