Black Leaf does it again!
Check out this OIL glass vaporizer hand pipe made of quality borosilicate glass. It has the usual killer Black Leaf OIL logo and is just over 6 inches long. We love the stable marble stand, allowing you to cool your Leaf OIL glass hand pipe with no worries.
Best part is this OIL hand pipe vaporizer is less than $15 bucks!
Get yours today!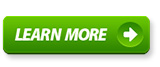 See more medical marijuana product reviews, such as medical marijuana bongs, pipes, or vaporizers, or find medical marijuana delivery services or dispensaries at AZmarijuana.com. Follow us on our Facebook page.