Are you part of the extended Amsterdam family yet? This official Bulldog Amsterdam blue knit visor cap makes its own smoke kulture statement. This Rastafarian favorite will let your dreadlock flag fly.
The only other place you'll find this merchandise is as a souvenir from the famous underground smokers shop now known above ground as The Bulldog Amsterdam Coffeeshop Empire! The Bulldog No. 90 was the first coffeeshop in Amsterdam and laid the benchmark for the contemporary cannabis coffeeshop. Once only an obscure cellar The Bulldog No. 90 has grown into an ironclad trade-name with five locations and a hotel in Amsterdam.
This Bulldog Amsterdam knit visor only comes in Belize Blue with Panama Red and Acapulco Gold double striping, the bottom of the visor is lined in the same brilliant red , PLUS featured on top of the visor is the official embroidered Bulldog Amsterdam logo. Your Bulldog Amsterdam blue visor cap comes in one stretchable, universal size only and is made of 100% machine washable acrylic knit. Beware of the Bulldog!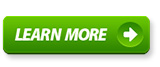 See more medical marijuana product reviews, such as medical marijuana bongs, pipes, or vaporizers, or find medical marijuana delivery services or dispensaries at AZmarijuana.com.