The Cannabis Jack Amsterdam T-shirt is one of the best marijuana t-shirts we've seen in years!
Representing the Royal Cannabis Company, homegrown in the Netherlands, this Cannabis Jack T-shirt, reminiscent of the classic Jack Daniels logo, puts a royal twist on this universally appealing design.
We selected this Cannabis Jack T-shirt for its heavy quality, 100% cotton, machine washable durability, as well as the fact that it is an outstanding example of a genuine Amsterdam souvenir. Manufactured by Fox Productions, printed only on black in all sizes.
These shirts are selling fast…
Get yours today!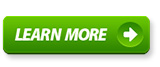 Browse or post in our FREE marijuana classifieds, find all Arizona dispensaries on the Dispensary Map, find the best marijuana events, talk about medical marijuana in the forum, or find marijuana product reviews on bongs, pipes, grinders, vaporizers, and more! Also, you can follow us on our Facebook page.