Have you ever used hemp products before? If not, it is time to start by using the Hemp Wallet. Hemp has been used for centuries for making clothes, rope, paper, and more. It is durable and eco-friendly.
The Square Hemp Wallet is made from pure hemp (and a zipper). This wallet looks awesome. It will instantly transport you back in time to the hippie-era of freedom, marijuana, sex, and Woodstock. The Hemp Wallet is square, compact, and perfect for holding your pipe and/or cash.
The Square Hemp Wallet is low-priced, which will allow you to have money left over after purchasing it that can be used to store in the hemp wallet. Jump on the eco-friendly bandwagon, and do something good for the environment.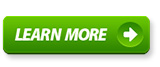 See more medical marijuana product reviews, such as medical marijuana bongs, pipes, or vaporizers, or find business services or dispensaries at AZmarijuana.com.