Did you know that Cannabis is related to hops?
It's true, that's why this beer glass emblazoned with the frosted 7 point marijuana leaf is the coolest beer glass available anywhere. When sipping on your favorite brew between tokes, be sure to have a set of these killer frosted marijuana leaf beer glasses filled to the brim.
I guarantee everyone will ask you how to get them, making this frosty marijuana leaf glass the ideal gift for the toker who has everything else.
Get yours today!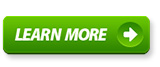 Browse or post in our FREE marijuana classifieds, find all Arizona dispensaries on the Dispensary Map, find the best marijuana events, talk about medical marijuana in the forum, or find marijuana product reviews on bongs, pipes, grinders, vaporizers, and more! Also, you can follow us on our Facebook page.