Grind up your medical marijuana and then roll perfect joints with the CB Rollers' Joint Rolling Machine with Grinder!
Tired of carrying a sackful of tools around just to roll a joint? Check out CB Rollers mean green rolling machine. This roller has it all, a storage compartment underneath for your favorite hemp rolling papers, a shark tooth grinder on one end and a secret stash on the other end for your smoke.
This CB Roller is perfect for the beginner or the master roller, with large textured grips, rolling buko quantities of herbage has never been easier. Featuring a thick vinyl rolling apron you can crank out modest 78mm joints of choose the bigger CB Roller and roll up 110 mm sized sniggly snacks for the long road. Made in the USA!
Get yours today!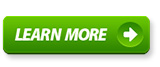 Browse or post in our FREE marijuana classifieds, find all Arizona dispensaries on the Dispensary Map, find the best marijuana events, talk about medical marijuana in the forum, or find marijuana product reviews on bongs, pipes, grinders, vaporizers, and more! Also, you can follow us on our Facebook page.