Have you ever had trouble with rolling a nice medical marijuana joint? We know we've had that problem a time or two.
Thanks to Jware, no one has to roll their own joint again. Jware has produced pre-rolled joint papers that come in different sizes and are packaged in different quantities. These papers are made with an odorless and harmless glue to keep your lunges contaminant-free. You can even get your own logo or name printed on the pre-rolled papers by Jware. It doesn't get much cooler than that.
So now that preparing a joint is nice and simplified, you can enjoy smoking a medical marijuana joint more often.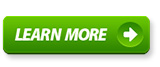 Check out AZmarijuana.com's review team's medical marijuana bongs, products, and services at azmarijuana.com