Help keep your medical marijuana or tobacco out of your throat and in your pipe's bowl.
Because brass contains traces of lead, for our purists and medical marijuana smokers, we found affordable stainless steel pipe screens. This box contains 100 handy packets of five, 20mm, stainless steel screens, which, at "street value" are easily worth $1.25 to $2.00 per packet of five screens. Priced for resellers, many of our customers also find this product fun to share with friends. That's 500 stainless steel screens for only $30!
Bottom line, you're getting these 20mm stainless steel screens for as low as .06 cents apiece. Now that's a deal!
Buy your screens today!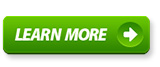 See more medical marijuana product reviews, such as medical marijuana bongs, pipes, or vaporizers, or find medical marijuana delivery services or dispensaries at AZmarijuana.com.