If you love to relax then you'll love this Sour Lemon marijuana strain.
Sour Lemon is a sativa-dominant strain. It's a cross between California Sour and Lemon OG that can quickly relax body and mind. Not only is this strain great for stress, but it also helps with pain and sleep.
Sour Lemon provides a nice lemony scent, a smooth smoke, and is relaxing yet uplifting, which makes it great for daytime use.
This particular Sour Lemon strain was tested to have approximately 16% THC and .20% CBD.
Click the button below to learn more about this product.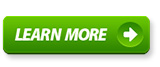 Share or leave a comment below.