Canouflage Gear brings you the ultimate cannabis hemp camouflage clothing. Canouflage Gear proves good ideas grow! Have you ever noticed each type of traditional camouflage is based on a variety of plant themes? So why not create one based on the hero of all herbs, cannabis? We're sure you agree, there is an undeniable natural beauty innate to the cannabis genus.
Canouflage Gear is causing a world-wide fashion rage with this, all-over print, field T-shirt Canouflage Gear is endorsed by the Marijuana Musicians, "The Individuals," winners of 12 Marijuana Music Awards. Together we support the 420 submarijuana -kulture and the global hemp revolution to free the weed!
This Canouflage Gear T-shirt is designed with your rebellious grass roots spirit in mind or for anyone else with a passion for weed fashion or to just blend in with your surroundings. The camouflage Gear hemp field T-shirt is constructed from machine washable, 100% cotton, featuring a bud green neckband, 360 all-over front and back print, with the famous embroidered Canouflage Gear logo on the sleeve. You can select from sizes S, M, L, XL, and XXL if you order now- based on availability.
Note: Being the most popular T-shirt at the Medical Cannabis Cup, you'll want to order yours for the MCC February 16th – 17th in L.A. C-ya there!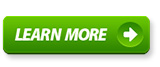 See more medical marijuana product reviews, such as medical marijuana bongs, pipes, or vaporizers, or find medical marijuana delivery services or dispensaries at AZmarijuana.com.