The Bulldog Logo Patch provides you with a great opportunity to learn how to sew!
If you've ever smoked down some chronic at the Amsterdam Bulldog Cafe or just support the idea, this original Bulldog Café patch will complement any hat, jacket or jeans. Create your own style by being the first to be hip to the future.
It may be an unknown symbol to a few old cronies, but the bulldog Cafe embroidered badge-patch represents your stance for the future of "legalized freedom" for all people, because as long as Mother Nature isn't legal, no one is free. This 5.5 cm diameter embroidered badge says it right where you want it said.
Get yours today!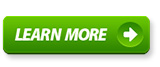 Browse or post in our FREE marijuana classifieds, find all Arizona dispensaries on the Dispensary Map, find the best marijuana events, talk about medical marijuana in the forum, or find marijuana product reviews on bongs, pipes, grinders, vaporizers, and more! Also, you can follow us on our Facebook page.