This marijuana t-shirt is certain to be a crowd pleaser among your poker playing friends!
I dare you to not like the King of Weeds Amsterdam T-shirt. Seriously, where else are you gonna find this marijuana t-shirt short of attending the Amsterdam Cannabis Cup in person.
The King of Weeds playing card comes only in green, naturally. Made by Phoney Balooney, this high quality 100% cotton, machine washable T-shirt comes in all 5 sizes and at this price they'll be gone soon so don't tell your friends you could have owned the King of Weed T-shirt, ordered it now!
Get yours today!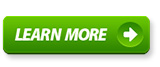 Browse or post in our FREE marijuana classifieds, find all Arizona dispensaries on the Dispensary Map, find the best marijuana events, talk about medical marijuana in the forum, or find marijuana product reviews on bongs, pipes, grinders, vaporizers, and more! Also, you can follow us on our Facebook page.