Show off your legs with this marijuana t-shirt!
There's just something timeless about the shape of the marijuana leaf that trumps the fig leaf.
The Legs Amsterdam light blue T-shirt makes this fact self evident.
Made from 100% heavy duty machine washable cotton. Everyone loves these sexy legs printed on the front. 5 sizes available, while supplies last.
Get yours today!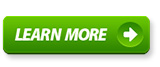 Browse or post in our FREE marijuana classifieds, find all Arizona dispensaries on the Dispensary Map, find the best marijuana events, talk about medical marijuana in the forum, or find marijuana product reviews on bongs, pipes, grinders, vaporizers, and more! Also, you can follow us on our Facebook page.