Everybody could use a marijuana-related t-shirt!
Get a taste of freedom with this heavy, 100% cotton, tan-colored Amsterdam t-shirt. This retro-style screen print, with cannabis palm trees displays the words, "Get a Taste of Freedom," and "Weed Smokers Paradise Amsterdam '84."
Choose your size from the drop down menu when ordering. This shirt makes a great gift with its classic, but still subtle medical marijuana message. Enjoy your new threads.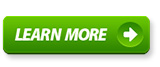 See more medical marijuana product reviews, such as medical marijuana bongs, pipes, or vaporizers, or find medical marijuana delivery services or dispensaries at AZmarijuana.com.