This ceramic waterpipe is all about quality!
It's hard to find decent ceramic bongs and waterpipes. I selected this one because it's a perfect size and weight, keeps ice longer than glass does, plus it has the appearance of a great mantel or coffee table piece. Ceramic is also more durable than glass so I found this smooth hitting bong to be my choice for everyday use.
It has the classic metal down tube, funnel bowl and traditional carb hole. This is a great one hitter at just under 7 inches tall, but with its big bowl it's sure to satisfy.
Buy one today!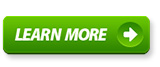 Browse or post in our FREE marijuana classifieds, find all Arizona dispensaries on the Dispensary Map, find the best marijuana events, talk about medical marijuana in the forum, or find marijuana product reviews on bongs, pipes, grinders, vaporizers, and more! Also, you can follow us on our Facebook page.