If you like rated-R marijuana products, then we've found the perfect pipe for you!
For the real butthole surfer in you or as an ideal conversation piece, this ceramic pipe "kneeling woman" is guaranteed to blow somebody's mind, one way or another.
She's a sleek 11.8 inches long. Know you can blow smoke out your ceramic "kneeling woman" ass. You won't find this ceramic bong anywhere else (accept on my mantle).
This unique pipe would also make for a great gag gift for a friend!
Get yours today!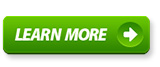 Browse or post in our FREE marijuana classifieds, find all Arizona dispensaries on the Dispensary Map, find the best marijuana events, talk about medical marijuana in the forum, or find marijuana product reviews on bongs, pipes, grinders, vaporizers, and more! Also, you can follow us on our Facebook page.