Your chess game will never be the same with this Chess Piece Water Pipe!
It's a well known fact that great minds think alike, so why not raise your game an octave with this killer ceramic Chess Piece Water Pipe? We've found this "King Bong" is the perfect tool for that special cerebral Indica – for when you really want to chill and enjoy your medical marijuana with a fellow genius or two. We are impressed with the quality of this chess piece water pipe. It features a stainless steel bowl and shot gun. This black "King Bong" stands just less than 10 inches tall. Hopefully, they'll make the rest of the chess pieces available in the future! Either way, it's your move, mate!
Improve your chess game by playing with the Chess Piece Water Pipe! Get yours today!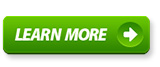 See more medical marijuana product reviews, such as medical marijuana bongs, pipes, or vaporizers, or find medical marijuana delivery services or dispensaries at AZmarijuana.com.