The small, convenient magnetic-clicking pipe will fit into any pocket and entertain you for days with its fun magnetic clicking function.
This magnetic click pipe altogether is only 2.9 inches long. The trick is, it flips open into an interlocking pipe, which will also cover the bowl back up as it clicks shut. Keep in mind this is a very small bowl designed to be a one hitter. But we found you can get about 3-4 smooth hits, and then the pipe gets hot. Again this magnetic click pipe is designed to be inconspicuous.
This particular model is a quality copycat version of the original click pipe, so you can pick it up from us for about $10 and comes in various colors. Buy your cool click pipe today!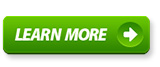 View more marijuana product reviews on bongs, pipes, grinders, vaporizers, and more. Or find all Arizona dispensaries on the Dispensary Map, find the best marijuana events, or talk about medical marijuana in the forum. Also, you can follow us on our Facebook page.