This is one awesome and colorful spoon pipe!
This colored and fumed glass pipe is made by American Glass Works and is one of our favorite spoon designs.
This precious ladle-style, hand-blown glass pipe is fumed with a flaming kaleidoscope of golden hues that complement the color changing effect when used with fine herbs. This rare and affordable treasure is a virtual altar created only to sacrifice the most rare and exotic flower tops.
You wouldn't put champagne in a beer mug now would you? Neither should you smoke down your award winning cultivator's marijuana in anything less than this gorgeous 4 inch golden colored fumed spoon pipe.
Get yours TODAY!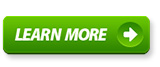 Browse or post in our FREE marijuana classifieds, find all Arizona dispensaries on the Dispensary Map, find the best marijuana events, talk about medical marijuana in the forum, or find marijuana product reviews on bongs, pipes, grinders, vaporizers, and more! Also, you can follow us on our Facebook page.