Check out this awesome hand pipe by glass artist G. Mall. It is the latest series of thick, clear, twisted ribbon cane, glass handpipes. You may want several, these are not just great collector hand pipes, but they are the ideal gift. That is if you're lucky enough to have friends who are worthy enough to have such a pipe bestowed upon them.
Handmade from high-grade borosilicate glass, this G. Mall custom edition glass handpipe has a heavy duty mass that screams quality. This custom glass handpipe is designed to survive a few bangs and bruises. Only the internal design is delicate, featured as an inside-out spoon handpipe, the 3-D zigzag of twisted colored ribbon cane comes in purple, navy and turquoise, zigzag light rainbow canes or zigzag yellow, navy and green ribbon cane with a heavy twisted stem design.
The colored glass is covered in layers of a thicker clear glass. Plus the carburetor hole is on the left of the deep, thick heat absorbing bowl, designed to fit your hand well or lay flat on a table to prevent spilling, This G. Mall glass handpipe feels and performs well enough to sell for much than it is listed for.
Since your G. Mall twisted ribbon cane glass handpipe is a unique, handmade piece of art, each one can vary in length from 9 to 10 cm (approx. 3.5 to 4 inches) and each one will be a one-of-a-kind design. Every G. Mall artisan handpipe will express its own kaleidoscope of the colored ribbon canes used in the glass blowing process, a perfect balance of utilitarian symmetry and esthetic design.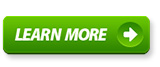 See more medical marijuana product reviews, such as medical marijuana bongs, pipes, or vaporizers, or find medical marijuana delivery services or dispensaries at AZmarijuana.com.