Are you worthy enough to possess this unique stand-up Sherlock Holmes-style, precious metal fumed bubbler water-pipe?
This is everything and more. A real pipe dream, exclusively made to fit the human hand like nothing else can. There is undeniably something extremely cool about a Sherlock pipe in the first place, but when you incorporate percolation technology into a psychedelic glass handpipe like this, it's nothing short of radical.
This colored glass art piece miraculously conceived from American Glass Works, anointed with a multidimensional vortex of bonafide silver and gold fuming, and bearing a long, slender, vapor-like glass trail, spiraling down the back borosilicate bowl. Tastefully fused with crystal clear glass marbles and injected with holographic magnifiers, all to accentuate this unmatched king of bowls. This colored glass Sherlock bubbler features elegant curves and bulges, or what master glass blowers call "marias." The deep cannabyss chamber holds your favorite liquid to diffuse and cool your smoke as it winds through to this marvelous glass labyrinth. To top it off, the bottom of this Sherlock is flat, enabling you to stand the pipe safely on any flat surface. Because each pipe is individually hand-blown by glass artists in an Oregon collective, the pipe you receive will be one-of-a-kind.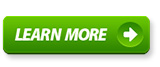 See more medical marijuana product reviews, such as medical marijuana bongs, pipes, or vaporizers, or find medical marijuana delivery services or dispensaries at AZmarijuana.com.