What a cool Sherlock glass hand pipe!
If you're a fan of American Glass Works, you'll love this 4 inch Sherlock Holmes, high quality, borosilicate fumed glass pipe.
The last Sherlock Holmes pipe we featured cost a week's wage for most folks. This puppy cost less than $35 bucks, plus has all the color changing class and charm of an expensive colored glass fumed pipe accept this one's smaller and more practical.
This Sherlock Holmes fumed pipe delivers a smooth, widely rounded chamber and deep bowl making it comfortable to hold and powerful to draw from. Watch the blue, amber or green fumed borosilicate glass transform into deeper psychedelic colors the more you smoke it.
The fine test pipe here is shown with some use to give you an idea of the resinous color changing qualities of this fine and well priced American Glass Works Sherlock Holes fumed glass pipe.
Buy yours TODAY!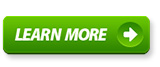 Browse or post in our FREE marijuana classifieds, find all Arizona dispensaries on the Dispensary Map, find the best marijuana events, talk about medical marijuana in the forum, or find marijuana product reviews on bongs, pipes, grinders, vaporizers, and more! Also, you can follow us on our Facebook page.