Watch the Glass Spoon Pipe with Fume Wrap transform real gold, silver and other precious metals into unique resinous colors as it seasons with time. As you can see, your handmade Glass Spoon Pipe with Fume looks sick to begin with, now imagine seeing it chromatically shift as you smoke it.
This Glass Spoon Pipe with Fume Wrap's art was born unique, and yet genuinely evolves depending on the quantity of bud you smoke it with. What's the secret? Master glassblowers craftily infuse precious metals deep into the design to affect different fireworks inside the Glass Spoon Pipe with Fume Wrap. Witness, firsthand the ancient alchemy of the elements, as your pipe dreams in full spectrum of colors.
This is a USA-made, deep-chambered Glass Spoon Pipe with Fume Wrap, featuring high quality borosilicate glass with the aforementioned color transforming fume of precious metal alchemy. You have the choice of three theme colors: Ancient hash amber, Ganja green or Bhanga blue.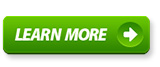 See more medical marijuana product reviews, such as medical marijuana bongs, pipes, or vaporizers, or find business services or dispensaries at AZmarijuana.com.