The Glass Taster Pipe with Color Wrap and Rake is the perfect pipe for the on the go smoker.
The Glass Taster Pipe's compact size allows it to fit in the most crowded of pockets with ease. It comes in teal as well as the rasta (red, yellow, and green) look.
Each one of these pipes is handmade to order, so don't be surprised if your color pattern turns out a little different than your friend's, who also ordered the same pipe.
Buy one today!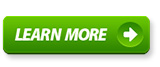 Browse or post in our FREE marijuana classifieds, find all Arizona dispensaries on the Dispensary Map, find the best marijuana events, talk about medical marijuana in the forum, or find marijuana product reviews on bongs, pipes, grinders, vaporizers, and more! Also, you can follow us on our Facebook page.