If you're looking for a great ice bong, Meshugga has created a frosty clear Cool Rider ice bong perfect for those hot summer days and nights around the corner.
D-Lux has released their Meshugga line of glass bongs and this one is our favorites so far. Featuring a frosted glass base with a hexagonal foot print, nothing looks cooler full of ice cubes. This ice bong is made with 55mm-wide clear 5.0mm thick glass with nice ice notches to catch your cubes. The down stem has dual 18.8 mm sure-ground glass-on-glass joints, which allows you to place activated carbon or anything else you want in-between the space. The clear glass funnel has a black bead roll stopper. You can order your frosted glass Cool Rider ice bong at 16.5 inches or a towering 19.7 inches tall.
Currently on sale, the Meshugga ice bong's price has been reduced to under $40! What an amazing deal! Get yours today, while supplies lasts.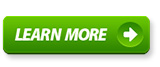 View more marijuana product reviews on bongs, pipes, grinders, vaporizers, and more. Or find all Arizona dispensaries on the Dispensary Map, find the best marijuana events, or talk about medical marijuana in the forum. Also, you can follow us on our Facebook page.