If you like collecting Brazil pipes and need a small Brazil pipe, you'll love this metal and glass pipe.
This is a unique piece of artwork you can pass down as an heirloom pipe. The bowl has a built in screen, like an inverted thimble too. We all agreed, this pipe hits surprisingly well for being only 3.9 inches long. It also handles well.
The artisan Rasta head keeps the pipe cool to the touch. For $21.00, this metal and glass Brazil pipe steals the show.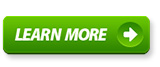 See more medical marijuana product reviews, such as medical marijuana bongs, pipes, or vaporizers, or find medical marijuana delivery services or dispensaries at AZmarijuana.com.