Albert Einstein once said that "pipe smoking contributes to a somewhat calm and objective judgment in all human affairs."
This acrylic spiral pipe creates a unique calming effect as you watch the smoke rise up in the snake-like tube and hit you like a viper. The huge bowl and spiral pipe are just the right size and diameter to deliver massive, cool smooth hits unmatched by any conventional hand pipe.
Unlike most acrylic pipes, the spiral also seasons well, capturing and enhancing the flavor of your favorite herb at every resinous bend. Available in clear green with a wooden bowl and durable mouth piece.
Get a unique spiral pipe today!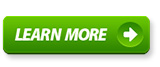 See more medical marijuana product reviews, such as medical marijuana bongs, pipes, or vaporizers, or find medical marijuana delivery services or dispensaries at AZmarijuana.com.