Everybody loves inexpensive, high-quality products. The Fluorescent Acrylic Bong gives you a bright colored, functional bong, without smothering your wallet.
The Fluorescent Acrylic Bong is made from a very durable plastic. The fluorescent aspect of the acrylic makes this bong have a luminous appearance; this bright exterior will help keep you from ever losing your bong. There is a metal down-tube and bowl, with a sturdy rubber base on the Fluorescent Acrylic Bong.
The simplicity, quality, and low cost of this bong makes it a perfect purchase for anyone. Use it as your primary piece, or keep it stuffed away in a cabinet where it can be used as a replacement piece if your primary piece breaks.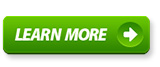 See more medical marijuana product reviews, such as medical marijuana bongs, pipes, or vaporizers, or find business services or dispensaries at AZmarijuana.com.