There's nothing like seasoning a good quality stone quick hitter. This marbled granite stone keychain handpipe is smooth and stays cool to the touch. Don't get caught scrambling around trying to find your stashed glass or bulky water bong when you can whip out this quick toke one hitter.
You can't hurt this polished stone keychain handpipe. This is a must have for any true blooded stoner on the fly. No need to carry around cleaning accessories, because there's no carb hole, this straight airway cleans best with a paper clip, plus you'll cherish this pocket handy stone keychain handpipe one hitter for burning resins and hash too. Trust me with this attached to your key ring, you'll never misplace your car keys again.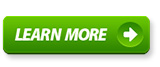 See more medical marijuana product reviews, such as medical marijuana bongs, pipes, or vaporizers, or find business services or dispensaries at AZmarijuana.com.