Do you want be the owner of the coolest marijuana pipe in town? Well, purchase Pyp Tek's Prometheus Pocket Pipe and that's what you'll be.
The Prometheus Pocket Pipe is made in America by Colorado machinists and glass blowers. It consists of high-grade borosilicate glass (its bowl and tube) and anodized aircraft-grade aluminum (its shell), making it ridiculously tough. The Prometheus Pocket Pipe easily unscrews into a few pieces that are effortlessly cleaned and then reconstructed.
There are five colors to choose from in Pyp Tek's Prometheus Pocket Pipe. The pipe is about four inches in length which makes it perfect for fitting into a purse, bag, or pant pocket. So go purchase a Prometheus Pocket Pipe and enjoy being the coolest person at the party.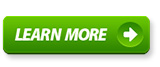 See more medical marijuana product reviews, such as medical marijuana bongs, pipes, or vaporizers, or find business services or dispensaries at AZmarijuana.com.