If you like to season your stash while toking, this Pure Pipe is the ticket.
Constructed with a smart balance between pure metal and acrylic it retains the stable weight of a heavy metal pipe, yet cool to handle like an acrylic pipe. You can also swivel the stem for different smoking angles. The curing chamber is big enough to fill with nugs and still draws easily.
If you love smoking sticky herbage you'll be happy you grabbed this Pure Pipe. Stands 5.6 inches tall- colors vary.
Buy one today!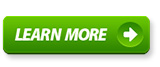 Browse or post in our FREE marijuana classifieds, find all Arizona dispensaries on the Dispensary Map, find the best marijuana events, talk about medical marijuana in the forum, or find marijuana product reviews on bongs, pipes, grinders, vaporizers, and more! Also, you can follow us on our Facebook page.