This unique metal pipe has a lid for its bowl!
This amazing pure metal and acrylic table pipe almost looks like a hood ornament of sorts, what can I say, it just looks cool. We love the wide sleek metal base, plus it comes with a ported metal screw-on cover to save bud and promote resin in its huge bowl.
The whole pipe stands 2.75 inches tall. This pure metal and acrylic pipe easily comes apart for cleaning too.
Buy one today!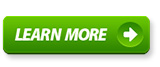 Browse or post in our FREE marijuana classifieds, find all Arizona dispensaries on the Dispensary Map, find the best marijuana events, talk about medical marijuana in the forum, or find marijuana product reviews on bongs, pipes, grinders, vaporizers, and more! Also, you can follow us on our Facebook page.