This bong is for the lovely medical marijuana ladies. This slender and purple bong will look great in your hands.
When it comes down to it, there's nothing like a sturdy, dependable, ready-to-throw in the backpack metal bong. This 12.6 inch metal bong comes in an assortment of your favorite colors of the week. The only thing not metal on this bong is the rubber grommet and the durable plastic based. The plastic based works nicely to when placed on wood surfaces, so as not to scratch or leave sweat rings. We prefer the slanted opening, which gives you a superior head position when lighting, plus the shot gun carburetor on the back of the tube 3/4 up the bong is perfectly thumb friendly.
Smoke in lady-style with this purple powerhouse bong. It's a great buy for under $30! Get your today!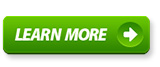 See more medical marijuana product reviews, such as medical marijuana bongs, pipes, or vaporizers, or find medical marijuana delivery services or dispensaries at AZmarijuana.com.