The Super Stick Metal Pipe is pure bliss and convenience in one pipe!
For people who prefer smoking a joint over packing bowls, we have the Super Stick Pipe to help optimize your puffing experience. The Super Stick Pipe is designed to cool your joint or spliff by delivering a smooth clean smoke through 175 mm of high tech aircraft grade aluminum. The smoke swirls through a maze of heat extracting pathways cooling and mellowing out the smoke from the harshest of joints or cigarettes.
This is one product you've got to get. It is great for the avid joint smokers!
Get yours TODAY!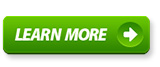 Browse or post in our FREE marijuana classifieds, find all Arizona dispensaries on the Dispensary Map, find the best marijuana events, talk about medical marijuana in the forum, or find marijuana product reviews on bongs, pipes, grinders, vaporizers, and more! Also, you can follow us on our Facebook page.