If you like tribal tattoos, then you'll probably like this tattooed bong.
Here's a great 10 inch acrylic tattoo bong small enough to fit in your coat, but big enough to deliver quick, massive smooth hits. Ice cubes slide right in and it makes an even better snow bong. Pop off the rubber grommet ring to open the carburetor for a big rush.
Well balanced, durable good looking, totally functional and very affordable. This Tattoo acrylic bong is a basic survival essential.
Buy one today!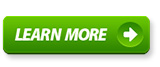 Browse or post in our FREE marijuana classifieds, find all Arizona dispensaries on the Dispensary Map, find the best marijuana events, talk about medical marijuana in the forum, or find marijuana product reviews on bongs, pipes, grinders, vaporizers, and more! Also, you can follow us on our Facebook page.