Nothing burns better, vaporizes more efficiently, or makes better hashish than cannabis pollen. That's why we've selected this aluminum window crank herb grinder for your medical marijuana.
This black and silver aluminum metal grinder features a clear window, built right into the magnetic lid, so you can watch every molecule of your kind bud transform into precious pollen clusters. The grinder's finely geared diamond-shaped teeth easily pulverize the stickiest buds. For fast cleaning, your aluminum window crank herb grinder comes apart into 3 pieces so you don't miss a grain.
The magnetized window lid on the aluminum grinder locks down in place while you crank your stash. Plus this aluminum grinder comes with a cleaning tool so you can snatch up all that sweet leaf stuck in the nooks and crannies.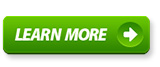 See more medical marijuana product reviews, such as medical marijuana bongs, pipes, or vaporizers, or find medical marijuana delivery services or dispensaries at AZmarijuana.com.