This bong clip is amazing!
If necessity is the mother of invention, this stainless steel bong clip is a must have. Today's connoisseur demands more than a simple straight bong tube. The art of smoking cultivars with glass bongs has eloquently evolved into a new level of sophistication.
If you've invested in an expensive borosilicate bong system, you need a stainless steel BongClip to keep it secure. This BongClip is designed to safely secure your glass bong at the joint to prevent the unspeakable.
This stainless steel BongClip is made in Germany and built to last. Made to secure the heaviest bong joints fast! Secure expensive glass bowls, downstems and precoolers. BongClip is available in the full spectrum of glass-on-glass bong joints. Select the size you need when ordering; 14.5mm, 18.8mm, 24mm, 29.2mm, and even 45mm, perfect for the Blaze Glass Mix and Match Bong Kit parts.
Get yours today!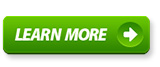 Browse or post in our FREE marijuana classifieds, find all Arizona dispensaries on the Dispensary Map, find the best marijuana events, talk about medical marijuana in the forum, or find marijuana product reviews on bongs, pipes, grinders, vaporizers, and more! Also, you can follow us on our Facebook page.