If you're a major league toker, then you need an ashtray to keep up with your smoking style!
The Cannabuds Ashtray is the perfect ashtray for you! Every Cannabuds ashtray is made of heat resistant polyresin, not only making them durable and easy to clean, but also an outrageous conversation piece, not to mention an ideal gift. I use mine for a stash box until I'm ready to use it.
The Cannabuds Ashtray is 220mm x 200mm and comes encased in a colorful Cannabuds box.
Get yours today!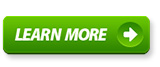 Browse or post in our FREE marijuana classifieds, find all Arizona dispensaries on the Dispensary Map, find the best marijuana events, talk about medical marijuana in the forum, or find marijuana product reviews on bongs, pipes, grinders, vaporizers, and more! Also, you can follow us on our Facebook page.