Find the G-Spot today!
Ever wish you could stop up your shotgun or carb hole on your glass or acrylic bong? Well we found you a solution.
For less than a buck you can order this great carb stopper from G-Spot and plug up your rush-hole with a touch of class. If you've upgraded your bong to a 3-stage system with a sliding bowl and need to stop up your carburetor port, the G-Spot Carb Stopper is the ticket.
The handy little rubber stopper is mother's little helper when cleaning or moving your bong too. We always say,"Better to have one more option, than one less."
Get yours today!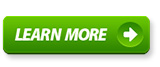 Browse or post in our FREE marijuana classifieds, find all Arizona dispensaries on the Dispensary Map, find the best marijuana events, talk about medical marijuana in the forum, or find marijuana product reviews on bongs, pipes, grinders, vaporizers, and more! Also, you can follow us on our Facebook page.