Lube your glass bong or glass pipe and never break a joint again!
Frustrated when it comes time to disassemble your expensive and delicate glass bong or water pipes? Toob Loob offers a non-toxic and all natural solution to pulling your glass-on-glass artwork apart without stressing over breaking them.
Just rub some Toob Loob on the male joint before inserting it into the female joint to make a perfect airtight seal, and then simply re-apply in between cleanings.
Toob Loob is made of odorless and tasteless all-natural oils and waxes, in case you're wondering, plus it's a smart way to prolong the life of your glass bong or water pipe's ground joints. Toob Loob ships from the USA.
Get yours today!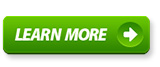 Browse or post in our FREE marijuana classifieds, find all Arizona dispensaries on the Dispensary Map, find the best marijuana events, talk about medical marijuana in the forum, or find marijuana product reviews on bongs, pipes, grinders, vaporizers, and more! Also, you can follow us on our Facebook page.