Trim your beautiful marijuana nugs with this awesome pocket knife!
That's when you need your own handy, all purpose hemp cutter. You don't bump into to this hard to find tool every day. This well made medium hemp cutter is amazingly sharp. Each cutter has two 2 inch blades, one is a fine corrugated edge and the other one a razor-like blade for delicate chopping.
The entire cutter is a perfect 9.5cm in length making this hemp cutter the ideal pocket knife.
Get yours today!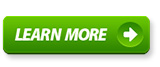 Browse or post in our FREE marijuana classifieds, find all Arizona dispensaries on the Dispensary Map, find the best marijuana events, talk about medical marijuana in the forum, or find marijuana product reviews on bongs, pipes, grinders, vaporizers, and more! Also, you can follow us on our Facebook page.