Never lose your lighter again with the LighterBuddy Holder Sleeve!
You'll wonder how you ever got along without the LighterBuddy once you see this. Every now and again someone get's genuinely creative and comes up with another winner.
Simply slip this heat resistant soft silicone LighterBuddy over your favorite acrylic, fine glass bong, or water pipe to keep your ever evasive lighter at hand, exactly where you need it. The LighterBuddy is a handy stash for other accessories such as your rolling papers, hemp wicks and dabbers too.
The LighterBuddy is available in various colors to match your weapon of choice and it's stretchy enough to fit most any bong or water pipe.
Get yours today!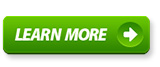 Browse or post in our FREE marijuana classifieds, find all Arizona dispensaries on the Dispensary Map, find the best marijuana events, talk about medical marijuana in the forum, or find marijuana product reviews on bongs, pipes, grinders, vaporizers, and more! Also, you can follow us on our Facebook page.