If you like high-quality, medical-grade products, then you're going to love this Arizona-made grinder.
Phoenician Engineering is based out of Mesa, Arizona, and designs high-end, sterilized grinders that will last a life-time.
Their grinders are certainly some of the best we've ever had the pleasure of using. They're smooth and durable because they're constructed of aerospace aluminium. They screw closed, but they also have a magnetic lid, which helps to keep any medicine from escaping. They also come with very sharp and powerful diametrically cut teeth, pollen screen (removable and made of tear-proof stainless steel) and kief catcher that together filter and collect all your ground medicine.
Phoenician Engineering's grinders come in multiple sizes, colors and prices. For about $70 you can get a first-rate grinder, built in the USA. Or for about $1,000 you can get a 24K gold-plated grinder (pictured above). The $70 grinders look and function like the 24K gold-plated grinders, but without the gold, and are available in multiple colors.
Buy your new grinder today!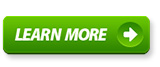 View more marijuana product reviews on bongs, pipes, grinders, vaporizers, and more. Or find all Arizona dispensaries on the Dispensary Map, find the best marijuana events, or talk about medical marijuana in the forum. Also, you can follow us on our Facebook page.