Grind your marijuana like a superhero with the Thorinder!
The Thorinder Herb Grinder is a large, 4 part grinder made from anodised aluminium and medical grade stainless steel. As soon as you set eyes on this grinder you can tell it's something special.
The Thorinder is themed on Thor, the Norse God of thunder – electric blue, bolt-shaped teeth sit ready to pulverise your plant matter into a fine powder. The see-through lid allows you to watch the grinder in action as it effortlessly cuts through bumper loads of herbs in a matter of seconds. Each Thorinder from After Grow comes complete with a folding presentation box and a special cleaning tool.
The Thorinder really is the stuff of legends, and thoroughly 'hammers' the competition.
Buy one today!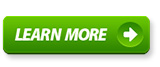 Browse or post in our FREE marijuana classifieds, find all Arizona dispensaries on the Dispensary Map, find the best marijuana events, talk about medical marijuana in the forum, or find marijuana product reviews on bongs, pipes, grinders, vaporizers, and more! Also, you can follow us on our Facebook page.