Ziggi Jackson's Authentic Designer Grinder Watch isn't made just for men anymore, the new Lady's Edition Grinder Watch is here!
Ziggi injected a feminine flare and style with a corona of rhinestones crowning the face of your Grinder Watch. It's always 420 somewhere with this chronic-logical timepiece. Hidden within the accurately machined aluminum watch body is a real weed grinder, honed with diamond shaped shark's teeth to help grind your girly ganja.
You can match up the soft, bendable green, red, black, white or pink, adjustable silicone wrist straps to compliment the face of your authentic Ziggi Johnson (Weed Star!), Lady's Edition Grinder Watch, featuring the notorious Weed Star (WS) logo. Your designer Grinder Watch naturally comes with "Weed Star and bong designer," Ziggi Jackson's signature, PLUS your Grinder Watch keeps you luminescent, day or night, with synchronic glow-in-the-dark hands. The Weed Star (WS) logo and Ziggi Johnson's signature are also engraved on the back of your watch.
Your designer Grinder Watch operates on a common button battery (size: SR626SW). You simply unscrew the sides of the grinder to replace it once in a blue moon. The Grinder watch is set by pulling the smaller of the two stealth control knobs, and turning it to dial in your personal time zone, then pushing the knob back in, to lock down and start a new countdown to smoke up again.
To use your Weed Star grinder, turn the larger knob and gently, unscrew your designer Grinder Watch dial to reveal its sharp, diamond shaped shark's teeth herb grinding mechanism. This Weed Star Lady's Edition Grinder Watch will keep you in synch-chronic time with your 420 universe.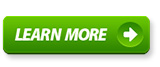 See more medical marijuana product reviews, such as medical marijuana bongs, pipes, or vaporizers, or find medical marijuana delivery services or dispensaries at AZmarijuana.com.