Are you Amsterdam experienced? Snag this rare Amsterdam Jimi Hendrix T-shirt while supplies last. This particular shirt always sells out fast.
This heavy, 100% cotton Amsterdam t-shirt comes exclusively with the retro-style psychedelic Jimi Hendrix print on the front and the unforgettable words, "Amsterdam Experience." Five sizes are still available; pick yours from the drop down menu when ordering Jimi's Amsterdam t-shirt.
This black t-shirt is the ultimate in cannabis culture gift wear, so go ahead, raise your karma level to a new high and share this shirt with a friend or loved one today.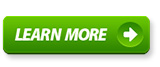 See more medical marijuana product reviews, such as medical marijuana bongs, pipes, or vaporizers, or find medical marijuana delivery services or dispensaries at AZmarijuana.com.