Do you have an awesome mini bong in your collection?
At just 7 inches tall, this bubbler bong from American Glass Works is sure to make a memorable hit for any occasion. You'll appreciate both the smooth bubbler performance and the exotic authenticity of this handmade glass bubbler. This functional artwork is fumed from quality borosilicate glass, the "real gold" fumed glass changes color with use, making it even more unique as it seasons over time.
You can clean it and start the process over time and time again. Check out how American Glass Works used colored glass marbles to decorate the side of the column, featuring the psychedelic mushroom fused around the top. Plus this mini bubbler's 10mm glass fumed bowl comes with a black rubber grommet, smaller glass worked marbles, and a large color-ringed carburetor hole. Because each gold fumed bubbler is its own handmade piece of Oregon glass artists' collectible art, the shape and pattern will vary slightly from this photo. All mini color-changing glass bubblers with color artwork are made to order and hand crafted in the USA.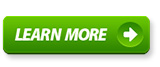 See more medical marijuana product reviews, such as medical marijuana bongs, pipes, or vaporizers, or find medical marijuana delivery services or dispensaries at AZmarijuana.com.